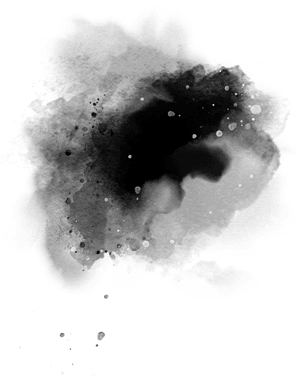 TENTH ANNIVERSARY
SALE DETAILS
Sale: 10% off one service per book. And you can schedule floating dates in 2023!
To schedule, submit the Contact Me form.
Signed contract and deposit required. Two discounts per client, one per book. Max $100 discount per book. New bookings only. Rescheduling with less than a month's notice will forfeit discount. Service for floating dates must be completed by 12/31/2023, or deposit will be forfeited. Sale ends 11/15/2022 at 11:59 p.m. EST.
$1,000 GIVEAWAY DETAILS
Giveaway: To enter the giveaway, refer Unforeseen Editing to other authors, and the client with the most scheduled referrals will win a $1,000 credit!
Referrals can schedule by submitting the Contact Me form.
Signed contract and deposit required. New clients/bookings only. Giveaway ends 12/8/2022 at 11:59 p.m. EST.
Referrals are eligible for the 10% off sale discount and the giveaway. Referrals must mention your name at the time of booking.
Referrals referred to as points below. For example, 2 referrals = 2 points. Credit also referred to as prize below.
Bonus: Clients who schedule more than 2 books during the giveaway period will earn an extra point for every additional book.
For example, 3 books = 1 point, 5 books = 3 points, 7 books = 5 points, etc.
Work together: Clients can tag-team and split the prize. Meaning you and another client (or more) can work together and accumulate referrals as a team. If choosing this option, please let me know the members of your team and your team leader (acting as point of contact) by 12/1/2022.
Winner: I will contact the client or team leader if you or your team wins by 12/15/2022, and the client/leader will need to reply with details on how to apply the prize by 12/31/2022. You can split the prize between your scheduled books or with other clients. Can be done in any way you see fit—like $500 each for a team of two, $500 for yourself and $100 each for your five referrals, etc. Or keep it all to yourself and apply the prize to one book or between multiple books. Beyond these details, prize is non-transferable.
If the amount due for your scheduled service is less than the total prize, you can keep the difference of the credit to use on a future service. For example, if you keep the $1,000 credit to yourself and your total amount due on your next service is $600, then you can apply the remaining $400 credit to your next book.
Prize can only be used after your earliest scheduled referral's service has passed. For example, if your referral is scheduled on February 3, then you can use the prize for your book scheduled in March.
Prize cannot be combined with sale discount.
Credit expires 12/31/2024.
No Cash Value. Credit has no cash value until it is posted to your invoice for the scheduled service. The prize can be used on any scheduled service, but it has no cash value, and no cash or refund will be given. Any amount due on the invoice above the prize value must be paid by the client.
Participation in the giveaway is your acceptance of these terms and conditions along with those on the signed contract required to schedule a book. Terms and conditions are subject to change, and Unforeseen Editing reserves the right to update sale and giveaway details with written notice.